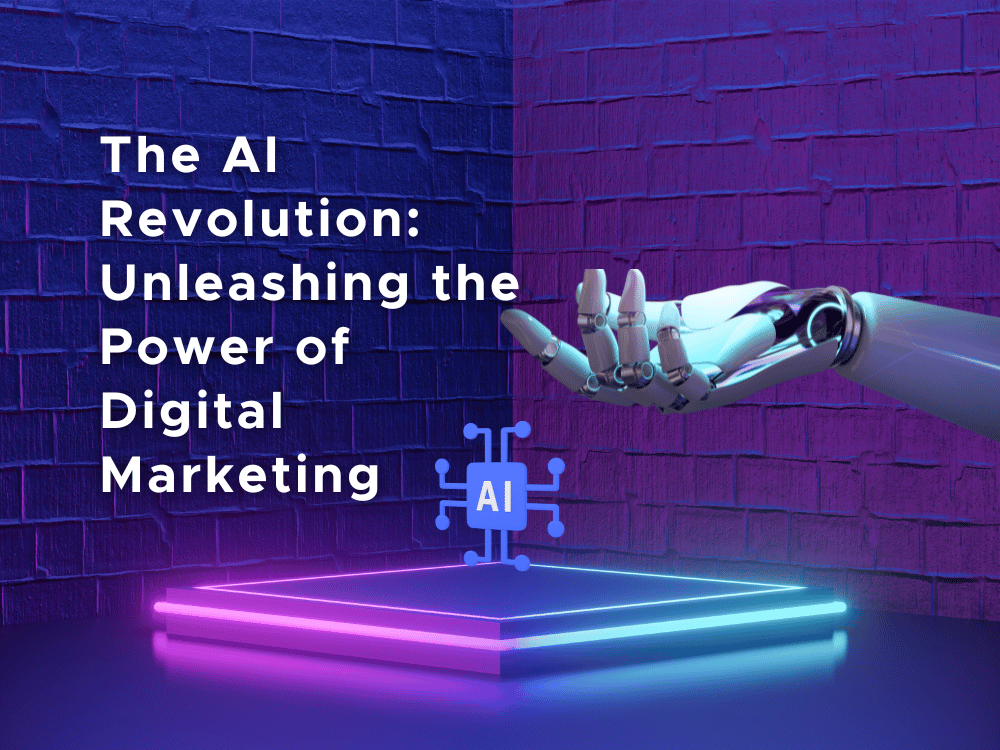 In recent years, the integration of artificial intelligence (AI) into various industries has been transforming the way businesses operate. One sector that has experienced significant changes due to AI is digital marketing.
With its ability to analyze vast amounts of data and perform complex tasks efficiently, AI has revolutionized digital marketing strategies, leading to more effective campaigns and improved customer experiences. In this article, we will explore the rise of AI in digital marketing and its impact on the industry.
Understanding AI in Digital Marketing
Artificial intelligence refers to the simulation of human intelligence in machines that are programmed to learn, reason, and perform tasks independently. In digital marketing, AI algorithms analyze data patterns, identify trends, and make data-driven decisions to optimize marketing efforts.
Personalized Marketing with AI
AI enables marketers to deliver personalized experiences to individual customers by analyzing their preferences, behavior, and demographics. Through AI-powered recommendation systems, businesses can suggest products or services tailored to each customer's unique needs, increasing engagement and conversion rates.
Chatbots and Virtual Assistants
Chatbots and virtual assistants have become ubiquitous in the digital marketing landscape. These AI-powered conversational agents can interact with customers in real-time, answering queries, providing product recommendations, and guiding users through their purchase journey. Chatbots offer 24/7 support, enhance customer satisfaction, and streamline customer service processes.
Content Creation and Optimization
AI has transformed content creation by automating repetitive tasks, such as generating blog posts, social media content, and product descriptions. Natural Language Processing (NLP) algorithms can produce coherent and engaging content that resonates with target audiences. AI tools also assist in optimizing content for search engines, improving visibility, and driving organic traffic.
Predictive Analytics
With AI, digital marketers can harness the power of predictive analytics to anticipate customer behavior, optimize ad targeting, and forecast campaign performance. Machine learning algorithms analyze historical data, identify patterns, and predict future outcomes, allowing marketers to make data-backed decisions and allocate resources effectively.
Improved User Experience
AI has significantly enhanced user experience by providing personalized recommendations, simplifying the buying process, and offering tailored solutions. By analyzing customer data and behavior, AI algorithms can anticipate user needs, resulting in a seamless and customized experience that fosters customer loyalty.
AI and SEO Optimization
Search engine optimization (SEO) is crucial for driving organic traffic to websites. AI-powered tools help marketers optimize their websites by analyzing keywords, content relevance, and backlink profiles. AI algorithms identify areas for improvement and provide actionable insights to enhance website rankings and visibility on search engine result pages.
Ethical Considerations in AI Marketing
As AI continues to shape the digital marketing landscape, ethical considerations come to the forefront. Ensuring transparency, data privacy, and responsible use of AI technologies is crucial. Marketers must be mindful of potential biases in algorithms and uphold ethical practices to build trust with consumers.
Challenges and Future Outlook
While AI brings immense potential to digital marketing, it also poses challenges. Data security, algorithm bias, and the need for continuous learning and adaptation are areas that require careful attention. However, the future of AI in digital marketing looks promising, with advancements in machine learning and natural language processing enabling more sophisticated marketing strategies.
Conclusion
The rise of AI in digital marketing has transformed the industry, empowering marketers to drive personalized experiences, automate tasks, and optimize campaigns. AI's ability to analyze vast amounts of data and deliver actionable insights has revolutionized the way businesses engage with their target audiences. As technology advances, marketers must embrace AI responsibly and adapt to the evolving landscape to stay competitive in the digital realm.
If you're looking to implement these strategies for your own business or have any questions about digital marketing, particularly with local SEO, don't hesitate to contact us.
Our team of experts can provide personalized guidance and support to help your business thrive in the competitive world of digital marketing.
Comments are closed