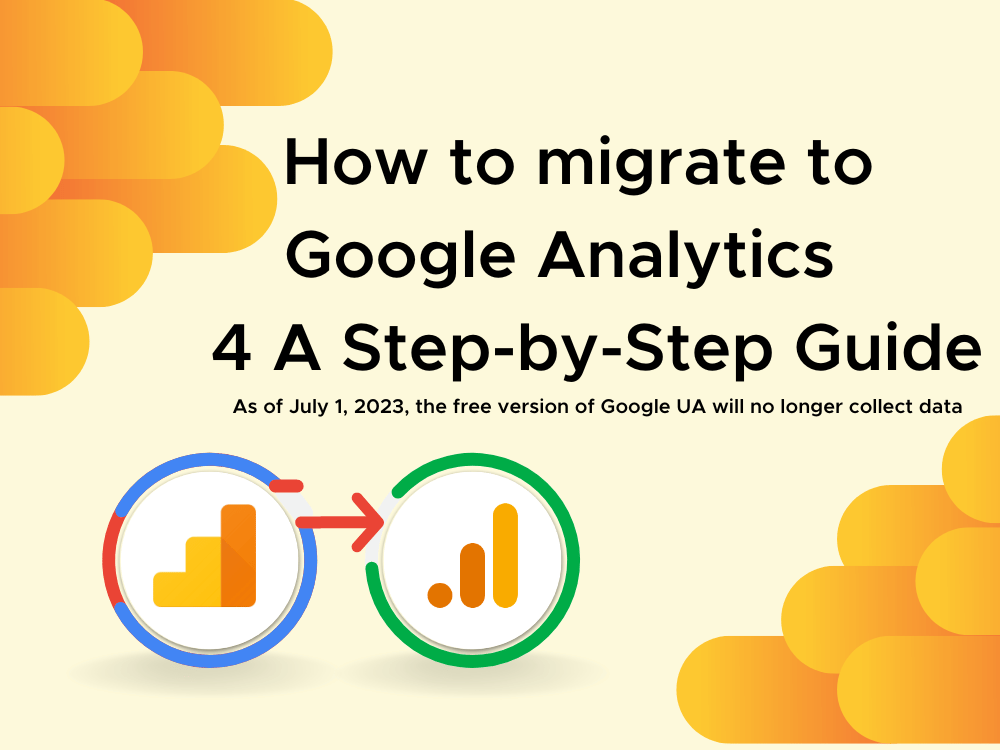 Migrating from Universal Analytics to Google Analytics 4 (GA4) is a crucial step for businesses looking to leverage advanced analytics capabilities and gain deeper insights into user behavior. This step-by-step guide will walk you through the process of migrating to GA4, ensuring a smooth transition and enabling you to take advantage of the enhanced features and functionalities offered by the latest version of Google Analytics.
Step 1: Set Up a New GA4 Property
The first step in the migration process is to create a new GA4 property. Log into your Google Analytics account and navigate to the Admin section. Under the Property column, click on "Create Property" and select "Google Analytics 4." Follow the prompts to provide the necessary details, such as the property name, time zone, and currency. Once created, you'll receive a Measurement ID essential for tracking data in GA4.
Step 2: Implement the GA4 Tracking Code
To start collecting data in GA4, you need to implement the GA4 tracking code on your website. There are several ways to do this, depending on your platform and implementation preferences.
For websites, you can use the Global Site Tag (gtag.js) or Google Tag Manager (GTM). If you're using gtag.js, add the tracking code snippet to every page of your website, preferably in the <head> section. Alternatively, if you prefer using GTM, create a new container and deploy the GA4 tag, following the specific instructions provided by GTM.
Step 3: Configure Data Streams and Event Tracking
After implementing the tracking code, the next step is to configure data streams and define events that you want to track in GA4. A data stream represents a data source, such as a website, within a GA4 property.
In the Admin section of GA4, under the Property column, click on "Data Streams" and then "Add Stream." Follow the instructions to set up a data stream for your website or app, providing the necessary details and linking it to the appropriate GA4 property.
Once the data stream is set up, you can define the events you want to track. GA4 focuses on event-based tracking, allowing you to capture specific user interactions beyond pageviews. Identify the key events that align with your business goals, such as button clicks, form submissions, or video views. Configure these events within the GA4 interface or update your tracking code to send these events using the Measurement Protocol.
Step 4: Enable Data Import and Custom Dimensions
To ensure a seamless transition, consider importing historical data from your Universal Analytics property into GA4. GA4 offers a data import feature that allows you to bring in data from other sources, such as offline sales or CRM systems. In the Admin section, under the Property column, click on "Data Import" and follow the instructions to import the desired data sets.
Additionally, if you were using custom dimensions in Universal Analytics to track specific metrics, you'll need to recreate them in GA4. In the GA4 interface, under the Property column, click on "Custom Definitions" and select "Custom Dimensions." Create the necessary custom dimensions that align with your tracking requirements, such as user roles, membership levels, or product categories.
Step 5: Analyze and Optimize in GA4
Once you have successfully migrated to GA4 and data collection is underway, it's time to explore the enhanced analysis capabilities and gain valuable insights. GA4 offers a redesigned reporting interface and a range of new reports to explore.
Navigate to the Analysis section in GA4 and explore the reports and insights available. Utilize advanced analysis features, such as exploring user paths, performing cohort analysis, or leveraging predictive insights. Take the time to familiarize yourself with the new interface and experiment with the different reports to uncover actionable insights.
Conclusion
Migrating from Universal Analytics to Google Analytics 4 is a crucial step for businesses seeking to enhance their data analytics capabilities. By following this step-by-step guide, you can smoothly transition to GA4, ensuring a seamless data tracking process and unlocking the advanced features offered by the latest version of Google Analytics. Embrace the migration process, configure your data streams and events, and take advantage of the enhanced analysis capabilities to gain deeper insights into user behavior and optimize your marketing strategies effectively.
If you're looking to implement these strategies for your own business or have any questions about digital marketing, particularly with local SEO, don't hesitate to contact us.
Our team of experts can provide personalized guidance and support to help your business thrive in the competitive world of digital marketing.
Comments are closed