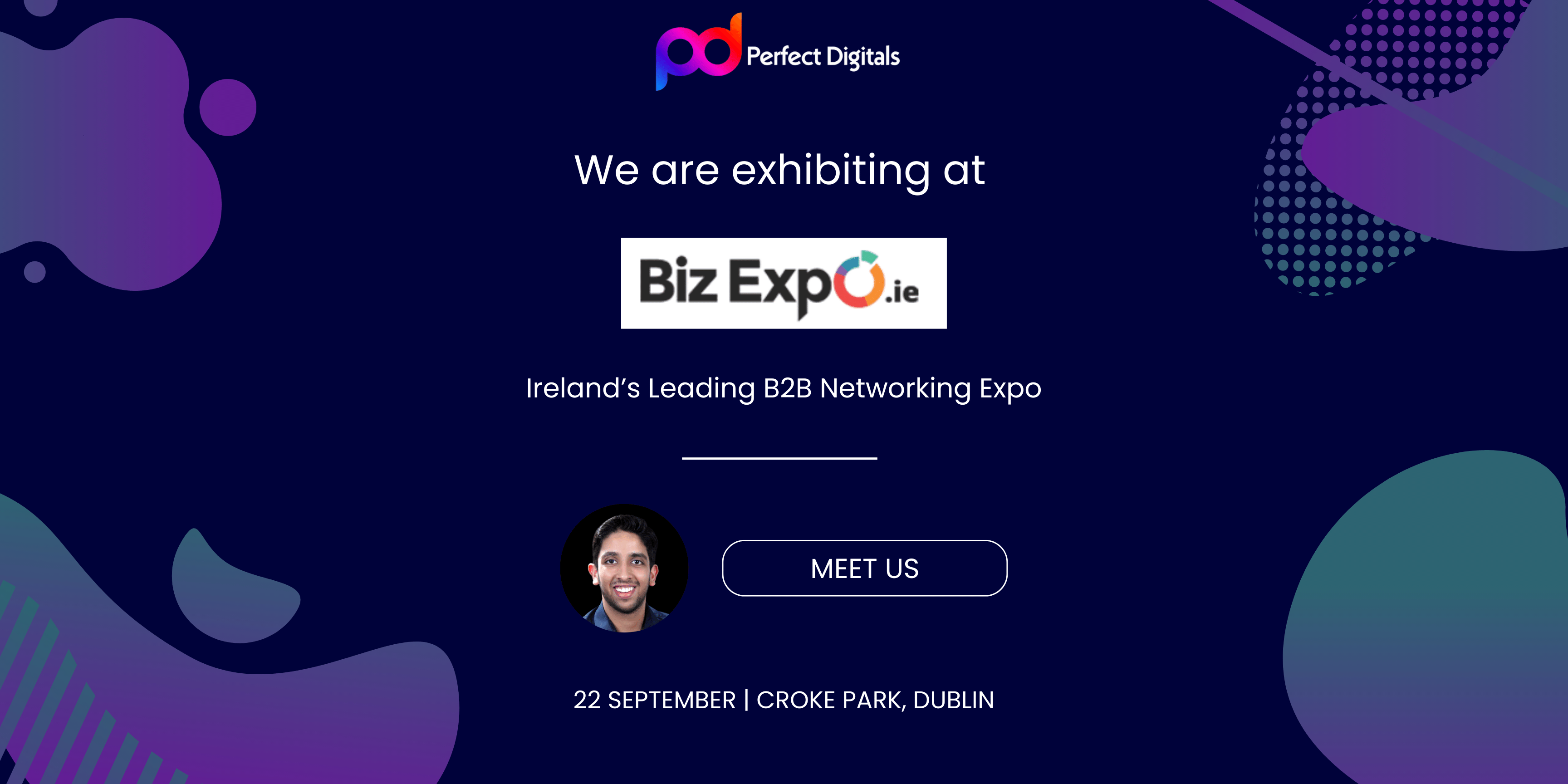 Perfect Digitals, a leading digital marketing agency based in Dublin, Ireland, is all set to exhibit at the highly anticipated Biz Expo Ireland 2023. This event, which serves as Ireland's premier B2B trade show, conference, and networking event, is dedicated to small and medium business owners and professionals .
With our comprehensive and result-driven digital marketing services, innovative strategies, and cutting-edge technology, we aim to establish itself as an industry leader in the digital marketing landscape. Our expertise spans various digital marketing domains, including search engine optimization (SEO), social media marketing, content marketing, pay-per-click (PPC) advertising, and more.
The Biz Expo Ireland 2023 will be held on September 22nd, 2023, at Croke Park's Hogan Suite in Dublin . This event provides an excellent platform for Perfect Digitals to showcase its expertise and connect with potential clients and industry professionals. Attendees can expect to discover the future of digital marketing through Perfect Digitals' exceptional services and expertise.
Perfect Digitals invites all attendees to visit their exhibition booth at the event. By meeting with our team, attendees can explore the various digital marketing solutions and strategies that Perfect Digitals has to offer. Whether it's enhancing online visibility, improving brand awareness, or driving targeted traffic, we are committed to delivering outstanding results for businesses of all sizes.
Don't miss the opportunity to meet us at the Biz Expo Ireland 2023 and discover how our digital marketing services can elevate your business.
Mark your calendars for September 22nd and make sure to visit their booth at Croke Park's Hogan Suite.
Comments are closed